RV Accessories & Installation
When you're searching "RV Accessories" in or near Phoenix Cliff's Welding offers all of the best RV Accessories and professionally installs them.  Our team knows the best RV Accessories to make your travels more fun, exciting, and comfortable. From portable generators and solar power systems to RV Supplemental Braking systems we have everything you need to outfit your RV and have the best vacations and road trips!
WE SPECIALIZE IN RV PRODUCTS & INSTALLATION
Cliff's Welding offers one-stop-shopping for aftermarket RV Accessories & installation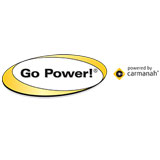 We proudly sell and install Go Power Solar Power products.  These high quality solar panels, inverters, charge controllers, and mounting hardware give you the power you need, when and where you need it.  Freedom is the very essence of RV travel and camping and these products increase your ability to go boldly where others have to stay near RV parks for power.  Harness the power of the sun and have power for your appliances and comforts through choosing Cliff's Welding for your RV Solar Power System needs.