If you're searching for Gooseneck Hitches or gooseneck hitch installation near me in: Phoenix, Mesa, Chandler, Scottsdale, Glendale, Gilbert, or Tempe; Cliffs Welding, Inc. can help! We sell and install the highest quality gooseneck hitches, along with other types of trailer towing accessories you need for your truck. Cliffs Welding, Inc. has specialized in trailer hitch installation and towing accessories for the Phoenix Valley since 1964.  We have a wide selection of brands and styles to fit every towing need. Installation is done at our shop in Mesa or we offer mobile welding services.
What Is A Gooseneck Hitch?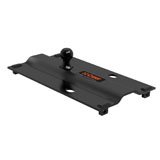 A gooseneck hitch differs from bumper hitches in where the trailer meets the truck.  A gooseneck hitch is one where the trailer has an arm that reaches over the tailgate, like a 5th wheel hitch, and then connects directly to a ball that's located just forward of the read axle.
Similar to 5th wheel hitches, this type of hitch mounts onto the bed of the truck and has a max capacity of 30,000lbs (GTW). Suitable only for pickup trucks, gooseneck hitches place the tongue weight of the trailer slightly in front of the truck's rear axle. Designed for ease of access, these are not as intrusive as 5th wheel hitches, and allow access to the bed of the vehicle when the trailer is not hitched.
These hitches can often be seen used in animal trailers transporting horses and other livestock, car haulers, and commercial trailers and flatbeds.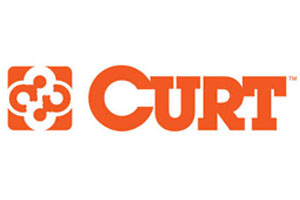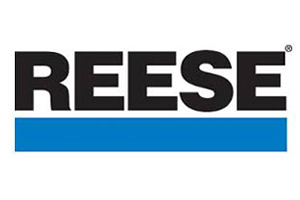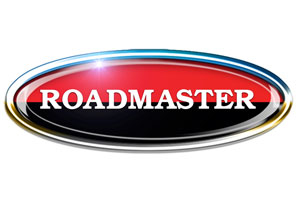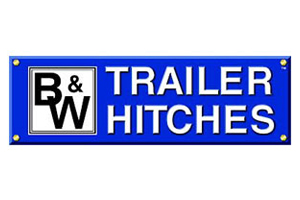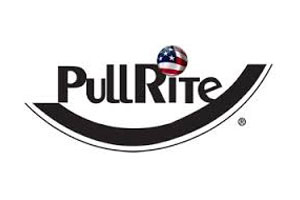 Gooseneck Hitch Installation
A gooseneck hitch is for use with gooseneck trailers.  These trailers are common for heavy duty agriculture, construction, and industrial applications. Much like a 5th wheel hitch the Gooseneck hitch is installed slightly in front of the rear axle to distribute the trailer's weight properly.  Tow capacity of Gooseneck hitches can go up to 30,000 lbs (GTW) and most can be removed when not in use to leave the truck bed empty for cargo.
Comparing Gooseneck And Bumper Pull Hitches
Gooseneck hitches and bumper hitches are designed to do different jobs and Cliff's Welding Inc. can help you choose the correct hitch for your needs. Often an RV will use a bumper style pull hitch often common on trucks, SUV's and some care. A gooseneck hitch is a heavier duty system installed in pick up truck beds for towing. This article should help you understand more of the differences between gooseneck and bumper pull hitches.
Schedule Gooseneck Trailer Hitch Installation In Phoenix & Mesa, AZ
Cliff's Welding is proud to help Phoenix Valley resident find the best gooseneck hitches and provide rock solid reliable installation. We proudly offer gooseneck hitch installation at our shop in Mesa, Arizona and offer our services to anyone needing help in the valley.  For more information about the brands, styles, and types of gooseneck hitches we carry stop by our shop in Mesa or give us a call at 480-832-0570.