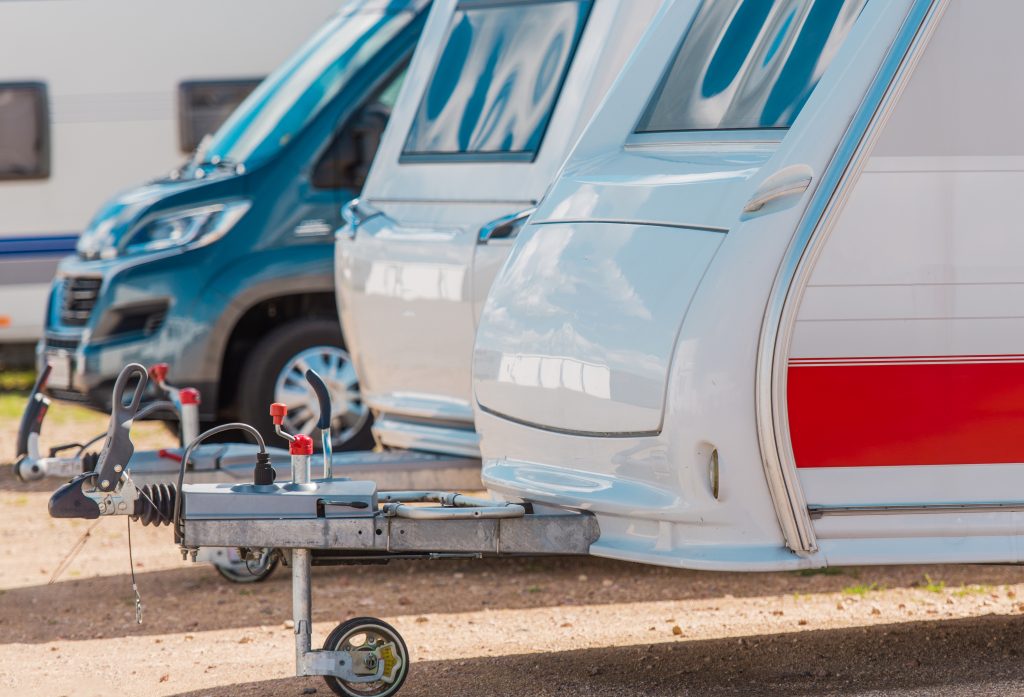 Summer is here and it is time to go have some traveling fun with your RV. But when it has been in storage, you will need to do some basic checks before hitting the road. Read on to learn some hints and tips to get your next trip off to a great start.
Battery Charging
Your battery has not been used for some time so now it's time to start charging the battery. The battery charger should remain in the off position while it is connected to the RV charger. You need to connect the red and black cable to the red and black indicator of your RV and ensure the voltage is set to 12 volts. Turn your power on charge. If your RV has more than four batteries, allow an overnight charge just to be on the safe side.  Charging your batteries is an important step in dewinterizing an RV.
Flushing Out
Youwill have to flush the entire RV water system of antifreeze. Attach a garden hose from a water faucet to the water hookup of your RV. Open each of the faucets. Turn on the hose and let the water run through the system flushing out the antifreeze and any impurities. You will need to flush your water system for at least 10 minutes. This will remove any lingering antifreeze that remains in the system. While you are waiting, keep flushing the toilet several times.
Connection Tightening
Hoses needtight fittings. To ensure you have your propane tanks connected properly, try this tip. Turn your propane valve just slightly to open the line. Now place a damp and soapy sponge at the end of the connectors. Do you see air bubbles? If so, you may have a leak in your line. Recheck or replace the connections. No bubbles? Then you are good to go!
Shutting Off The Water Flow
Your water lines should now be fully flushed out and ready to go. Turn off the hose and remove it from your RV. You will need to dump your water tanks (black, gray and fresh water) at an official dump station.
Changing Fliters
This is a great time to change your water and air filters and if you want to be adventurous, wash down your windshield. During summer, the screens act as filters too, so keep them bug free and clean.
Water Pump
Shut off the outside water and make sure you using the RV water tank. Now, turn on the electric pump. Make sure thefaucets are closed. Give the pump a few minutes to reach full pressure.  Wait and listen. Do you hear the pump start again? If not, it's great! If it doesn't stop you may have a leak in the line or within the pump. If it's leaking, you will need to fix it prior to traveling to optimal safety.
For RV Accessories Tow Bars, Truck Accessories, and More, Visit Cliff's Welding, Inc.
If you are in need of RV Accessories, tow bars, hitches, or truck accessories in Mesa, Arizona, give Cliff's Welding, Inc. a call today at (480) 832-0570 or use our contact form and send a us a quick message.